We close out this segment of the Poetic Bloomings Reading Room with a poem by Emily Dickinson. Listed at # 12 is "If Those I Loved Were Lost".
The next segment of the Reading Room will feature past poems (selected randomly) from our contributing poets at Poetic Bloomings and all of its subsidiary sites. I ask all contributors to confirm our permission to re-post your poem. A simple "yes" or "no" response in the comments here will suffice. As always, you retain all rights to your works. We only serve to help promote it. A link to your current blog/website would also be appreciated. Thanks, Walt.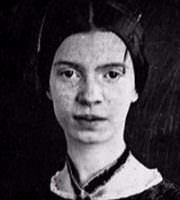 IF THOSE I LOVED WERE LOST,   by Emily Dickinson
If those I loved were lost
The Crier's voice would tell me —
If those I loved were found
The bells of Ghent would ring —
Did those I loved repose
The Daisy would impel me.
Philip — when bewildered
Bore his riddle in!